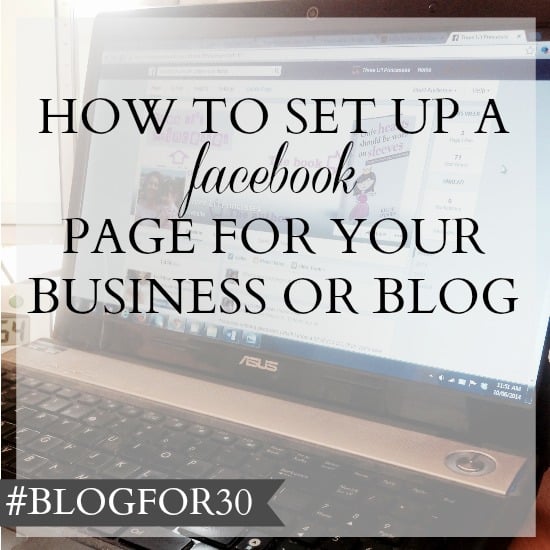 Facebook has a staggering 1.28 billion active users, which makes it an ideal place to learn how to set up a Facebook page for your business or blog to help draw readers and interact with potential and existing customers.
Right off the bat, my first tip is not to use your personal profile page to promote your blog or business, despite the decline in Facebook reach now. Facebook will shut you down if they hear you're using your personal profile for business purposes.
Pages also provide you with "insights" to allow you to see what's working on your page and what isn't.
Lastly, they give you the opportunity to use the Facebook advertising feature, which is an incredibly cheap platform to advertise on.
To set up your Facebook page: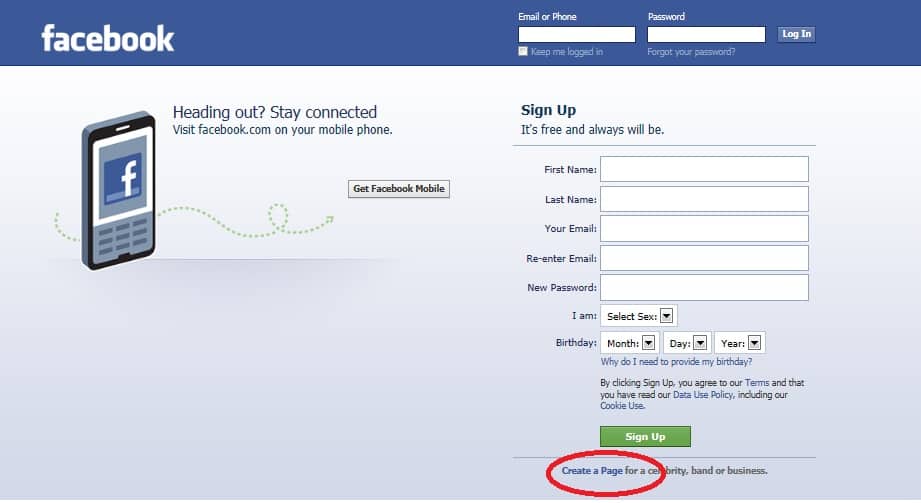 1. Click the Create a page link on the front page of Facebook and follow the prompts to choose what "type" of page you want and then log in to your personal account to set up the page. Don't get too hung up on the "type" of page.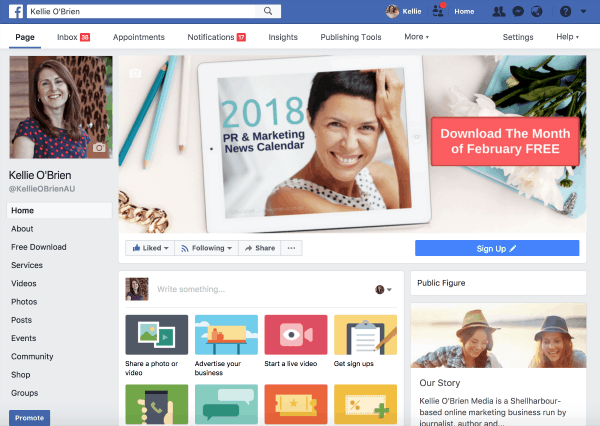 2. Add a cover and a profile photo. If you'd like to know exact dimensions or how to make your cover and profile photo one image, you can read the post on How to make your Facebook timeline cover and profile photos one image. Even if you don't want to make it one image, it might give you some inspiration.  To upload the images, click the "add a cover" and "add a profile picture". Note: The image dimensions are constantly changing. This is a great resource to find out the latest Facebook image sizes.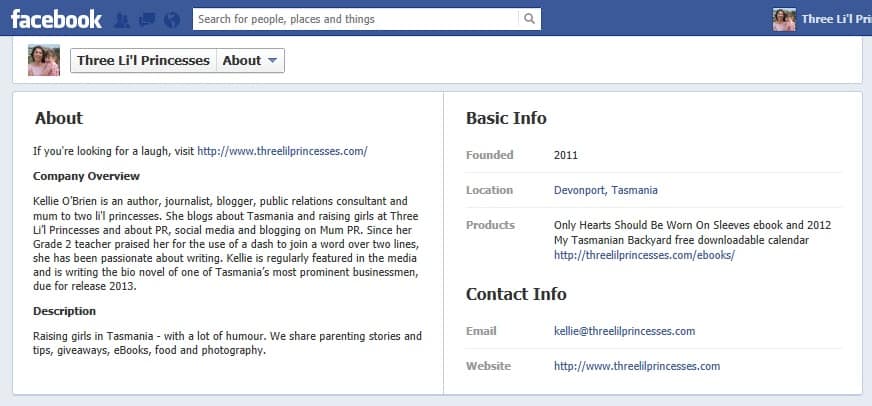 3. Now it's time to add information to your About section, under the profile picture. To update this section, go to the top of your page and click on "Edit page" and "Update info". Keep the "About" short and make sure to include a link to your site. This area on your Facebook homepage is prime real estate, so make good use of it. Add more information in the sections Company Overview and Description. There is also the option to add a Mission Statement and more.

4. Add tabs to your page to draw people to different areas. Here an example of the tabs I have on the Kellie O"Brien business Facebook page. These tabs are created using a mix of landing page software LeadPages* and Thunderpenny's Static HTML. Another third party app I've used is ShortStack. Here's how to create Facebook page tabs.
5. Start posting!
Do you have a Facebook page? Feel free to share the link to your page below.

If you'd love to learn more about increasing your reach and revenue on Facebook, learn more about my social media coaching package. 
Click the image below to learn how to get 20 clickable Facebook post ideas – plus THREE more working extra well RIGHT NOW!

Click Here to Download Your Copy!
*This is an affiliate link. This means if you decide to purchase the software, I will receive a small commission from the company. This doesn't impact the price you pay for the software if you decide to buy.