There has been so much written about Facebook's new timeline and subsequent covers, it's hard to contribute something fresh. However, since pushing "publish'' on the Mum PR Facebook page, I've been asked quite a bit how I was able to incorporate the profile picture into my cover image. So I thought I'd share it here along with some other ideas for making the cover and profile images into one composite image.

If you want to learn how to set up your Facebook page, I suggest you read The Complete Guide to Setting Up Your Facebook Page Design by Hubspot and How to Use Timeline for Pages by Tech Crunch. These were the two posts that gave me the best full picture of how to do it all. I must admit, I'm still working through a few things. The Crafty Mummy's Timeline for Pages Tabs is also a handy little tutorial to help make the page more visually appealing.
Once I figured out you need to visit https://www.facebook.com/about/pages to set up the page if you ignored the initial message from Facebook about the new timeline roll out (did anyone else do that?),  these were the steps I took to create my Facebook timeline cover.
Step 1: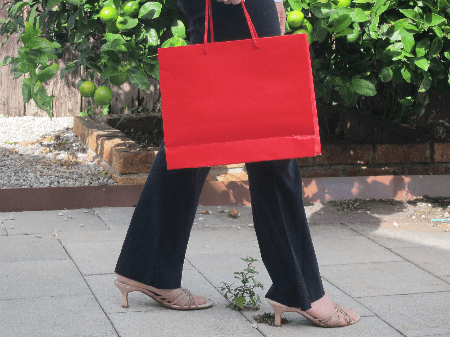 First, take a photo to use as the basis for the cover. Crop it to fit Facebook's dimensions of 851px by 315px.
Step 2:

Add any additional logos, text or images to the cover. Bear in mind, you aren't able to ask people to like your page, offer discounts or promote competitions within your cover. I know, that's Facebook being spoil sports! Then upload the image, by clicking the dropdown button on the cover area and following the prompts.
Step 3: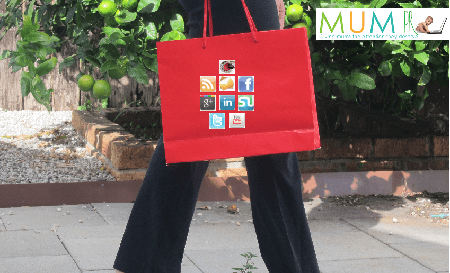 Open up your original image in another page of your photo editor and resize it to 851px wide. Then cut out the bottom part of the image (starting where the cover image stopped) and rejoin the two images.
Step 4: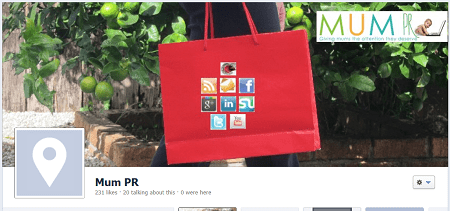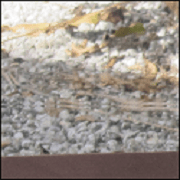 Go to your Facebook page. Look on your Facebook timeline cover image as to where the profile photo will sit in the scheme of the image. I used the brickwork under the tree and some of the leaves on the ground as my guide. (If your image makes it difficult to do this, a screen grab of the Facebook timeline initially may help. You can then place the cover image on top and cut out exactly where the profile image will sit. If you don't have PhotoShop to do this, you could try the free online PicMonkey * and the fade tool to be able to "see through'' to the Facebook timeline screen grab underneath). Cut out a 125px by 125px shape as your profile image. I did this by first creating a box, placing it where it needed to go and then using that box as my guide to crop out the profile image.
Step 5: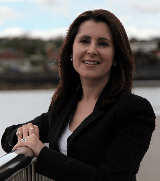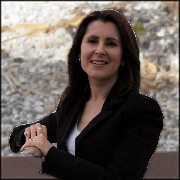 Some of you may already have your face or logo incorporated into your original cover image and don't need to insert it (see some of the suggestions below), but if not you'll need to use a deep etched image. I used FotoFlexer and the "Scissor'' tool, which did a pretty decent job of deep etching the image for me. Once you've layered the two images, it's then important to resize the photo to 180px by 180px. Yes, you may lose some quality, but this is the only way the two photos will match up. Upload it to your timeline by clicking the button on the profile image section.
And the end result?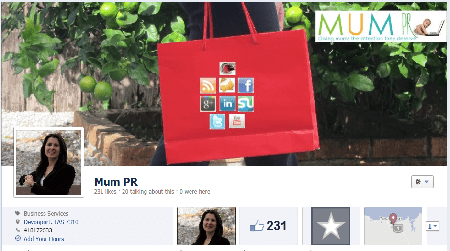 Here are some other covers that have successfully used this concept that may give you a little inspiration for your business, blog or personal page.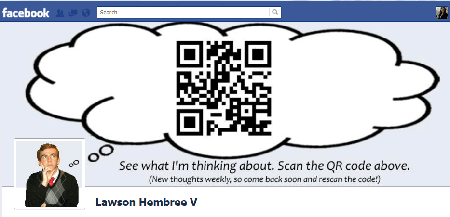 Love the use of the QR Code in this one.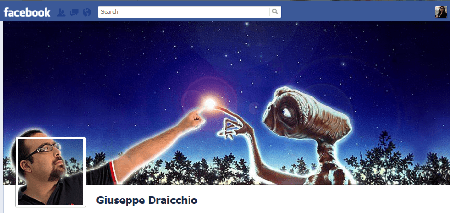 Another personal page, this time with a bit of fun.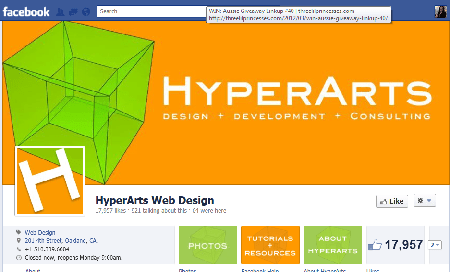 Note the matching page tabs here.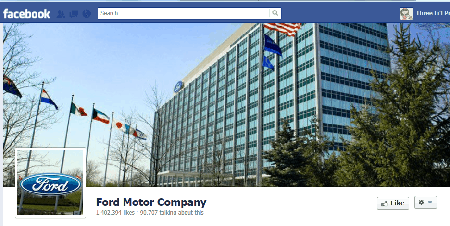 This was one of the first business pages I found that incorporated the profile image as part of the cover photo.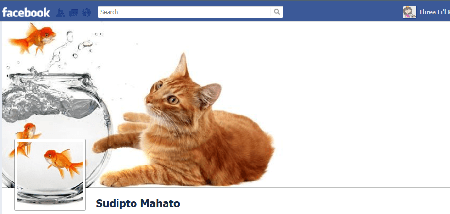 There's something about this one I just love. Maybe because it's simply a bit of fun.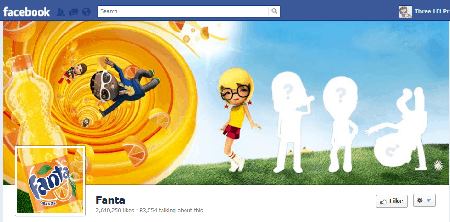 A clever way to incorporate your logo into the profile photo.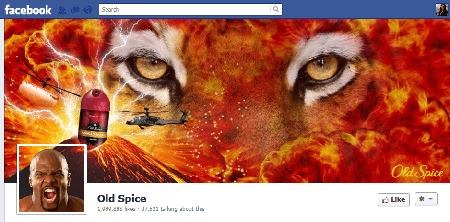 This one really grabs your attention and cleverly merges the profile photo into the "bigger picture".
By the way, are you following me on Facebook? Just visit Mum PR Facebook page and click the "like'' button. We're sharing traditional, new and social media tips daily.
What's been the best cover photo you've seen?
*This signifies an affiliate link. It means I might earn a couple of dollars if you happen to purchase PicMonkey. Of course, you can use PicMonkey's free service as well. If you do happen to buy the premium version, you won't pay any more for having clicked through on my link.