MumsDelivery marketing manager Lorraine Salvi was determined to find a way to stay at home with her child, but still contribute to the family finances. With a marketing background, she identified a market opportunity with time-poor mums and set about developing MumsDelivery. Here's her story...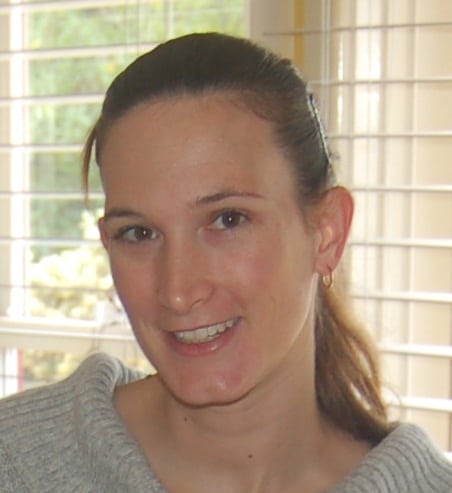 What were you doing when you decided to create your own business?
After the birth of my first child I was desperate not to return to work. I wanted to be a stay at home mother and couldn't stand the thought of having to leave my child. After months of brainstorming (and weeks of crying) as it came closer to the time I was due to return to the workforce, I identified a market opportunity.
What inspired you to start the business? When did you officially start it?
As a working mother with a young child, I was frustrated at the inability to find service organisations that would deliver to my post code without having to search through a plethora of results. With that in mind, I set to work trying to understand if the online market was going to grow and if all mothers felt this way. Thankfully that was confirmed with research showing 51% of mothers feel time pressures. MumsDelivery was created to ensure mothers short on time spend it wisely. MumsDelivery officially launched in March 2009.
What was your start-up cost? How did you acquire the money and what did you use it for?
Luckily with an online business the start up cost was not that large and the main cost associated with the business was the development of a customised website. The website itself cost $8000. My business partner (at the time) and I contributed 50% each towards the start up costs from either savings or borrowing from family.
What was the biggest obstacle?
Building brand awareness and continually increasing the site visitor numbers with a very limited budget.
How did you rise above the tough days? Those days when people said no, things fell through or someone said they didn't ``get it''.
There have been so many of those days. I have learnt to pull strength from the belief that my business concept is correct, along with the understanding it takes time for most businesses to become successful. I have also found that weighing the pros and cons of having my own business versus going back into the workforce helps me to remember why I started my business - the flexibility and freedom it helps provide so I can lead the lifestyle I desire.
How long did it take for your business to become profitable?
At least three years.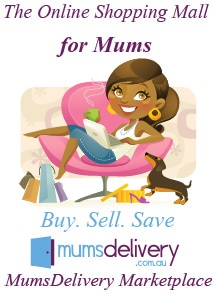 What do you love most about being your own boss? What is the downside?
I love the constant passion and energy I have for my business. It is something that inspires me. I enjoy my work, never get bored and always am keen to learn new methods to help my business grow. On the downside, it is hard to turn off. I find I am often thinking of work and what needs/should to be done when I really should just be focusing on my family. There is a fine line and it takes strength to learn control to let the phone go through to voicemail and to realise that there is a difference between what needs to be done and what you would like to do.
How have you been using social media to grow your business?
As a B2C business, social media is very important and drives at least 15% of all site traffic. We use Facebook and Twitter the most and have started dabbling in Pinterest and Google+. We post about the reviews we do, the competitions on the site, the promotions we are running, our blogs and new articles. We are constantly on the lookout for new and innovative ways to get mums to 'share' our posts by making the content unique and interesting.
How have you been using public relations to grow your business? What strategies have you used?
We have sent out a number of press releases with some success. It provides a great method to help the media, along with businesses and partner associations, learn about new and exciting news that is happening with our business.
Where do you work from?
I have an office in the back yard that we built specifically for MumsDelivery, however most of the work is done on my laptop within the house.
How have you acquired the skills and knowledge you have to make your business successful?
As a marketer by trade I have been lucky to have some knowledge of how businesses function and how to effectively market your product. However, this all changes when it is your own business and since running my own business I have learnt mostly by doing. Without a large budget I have spent much of my time learning how to utilise social media, improve SEO and further the business by searching online and asking others in business forums.
What's the best piece of business advice you ever received?
If you believe in it, keep working hard to achieve it and it will happen.
What is your favourite product/service that you offer?
Our newly launched MumsDelivery Marketplace – the Online Shopping Mall for Mums. I am so proud to be able to offer a space specifically designed for mums that will help reduce their time pressures by finding the products they are after in one spot, making it less time consuming and much easier in the long run.
What advice would you give to aspiring entrepreneurs?
Focus, determination and perseverance are all qualities required to build a successful business. Never lose focus of why you are running your business and what you ultimately are trying to achieve. Be determined to keep running your business in the face of adversity and by yourself at times. Not everyone will always agree with what you are doing. Look to networks, mentors or other outlets for advice and help. In most cases it takes years for a business to start showing good results. Keep persevering and ensure you measure and evaluate the strategies you put into place so that you can replicate the ones that work and avoid the ones that don't.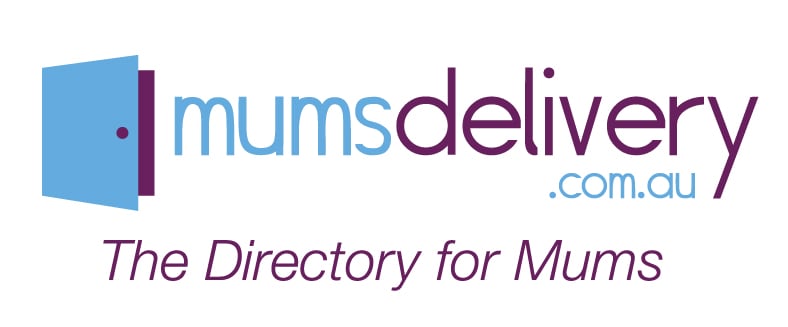 To learn more about MumsDelivery, visit the site or connect with Lorraine on Facebook and Twitter.