Social Kitty (formerly The Karma Soap Company) founder Felicity O'Donohue has worked hard to get her own PR and had some good results. Here's her story and how she did it...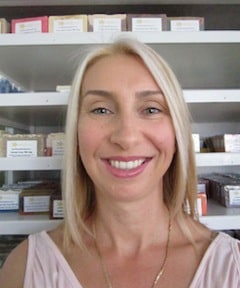 What were you doing when you decided to create your own business?
I was a stay at home mum to two little boys and had just made a pile of soaps for my family and friends for Christmas pressies and the compliments were flying in as to how good they were. People were saying they would buy soaps like these.
What inspired you to start the business? When did you officially start it?
My brother-in-law was the one who really got the idea stuck in my head and it snow-balled from there. I started making my first batch of '`to sell'' soaps New Year's Eve 2010 and launched my business in February 2011.
What was your start-up cost? How did you acquire the money and what did you use it for?
My start up costs were at bare minimums. I was a single mum not working, so things were pretty tight. However, I managed to get a lot of free publicity and promoted my business on Facebook.
How did you rise above the tough days? Those days when people said no, things fell through or someone said they didn't ``get it''.
It's best to look at every situation in a positive way. One door closes yet another opens. We are usually too busy being angry/upset about the closed door that we miss the `'open door'' opportunity.
How long did it take for your business to become profitable?
I am only just getting to those days now. Although, I still pour everything I make back into the business as I am always looking to expand and get my foot into another doorway.
What do you love most about being your own boss? What is the downside?
I love that I can take a day off and spend it with my boys and staying in my PJ's til 9am is always a good thing! The thing I miss the most is the social aspect of `'going'' to work and having others there to chat to.
How have you been using social media to grow your business?
YES YES YES!!! I love Facebook (possibly a little too much), I am forever talking to other business owners about how Facebook can help their business grow. I am slowly getting used to Twitter and other social media outlets.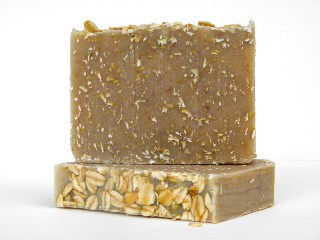 How have you been using public relations to grow your business? What strategies have you used?
I wrote my first press release only months after launching my business and started emailing it to all the local newspapers. I have to admit I was very lucky straight away and was featured in one of my local papers straight away! I subscribe to Sourcebottle.com.au and read them daily. If I see something in there I think is relevant to my business, I send an email off straight away. My PR budget has always been non-existent, so I have worked very hard at the publicity I have gotten and am proud to say I have achieved so much in such a small amount of time.
Where do you work from?
I spread myself out throughout the house. My soaps are made on my kitchen bench, they set and cure in my sunroom, labelling/wrapping and order packing is done on my kitchen table and ALL my computer stuff is done from within a kiddie-proof pen surrounding my desk (Although the kids are old enough to climb straight over it now!!)
What's the best piece of business advice you ever received?
'Having someone copy your work is the highest form of a compliment'. Although I am yet to fully believe it!
What is your favourite product/service that you offer?
I love an exfoliating soap – multitasking yet again! I love the oatmeal soap, it's plain and natural, yet it leaves your skin feeling sooooo soft, smooth and moisturised.
Your three tips for aspiring entrepreneurs:
1. Listen to your heart and start a business with something you LOVE. Your customers can tell if you're not passionate about your business/products.
2. Surround yourself with people that share your drive for a successful business and do away with those negative people in your life.
3. 'Fake it til you make it'. I love this one! If your dream is to drive your ideal car, act like you are until you get those keys in your hands!
Do you have a business tip to share?

To learn more about Social Kitty visit the site or follow Felicity on Facebook.