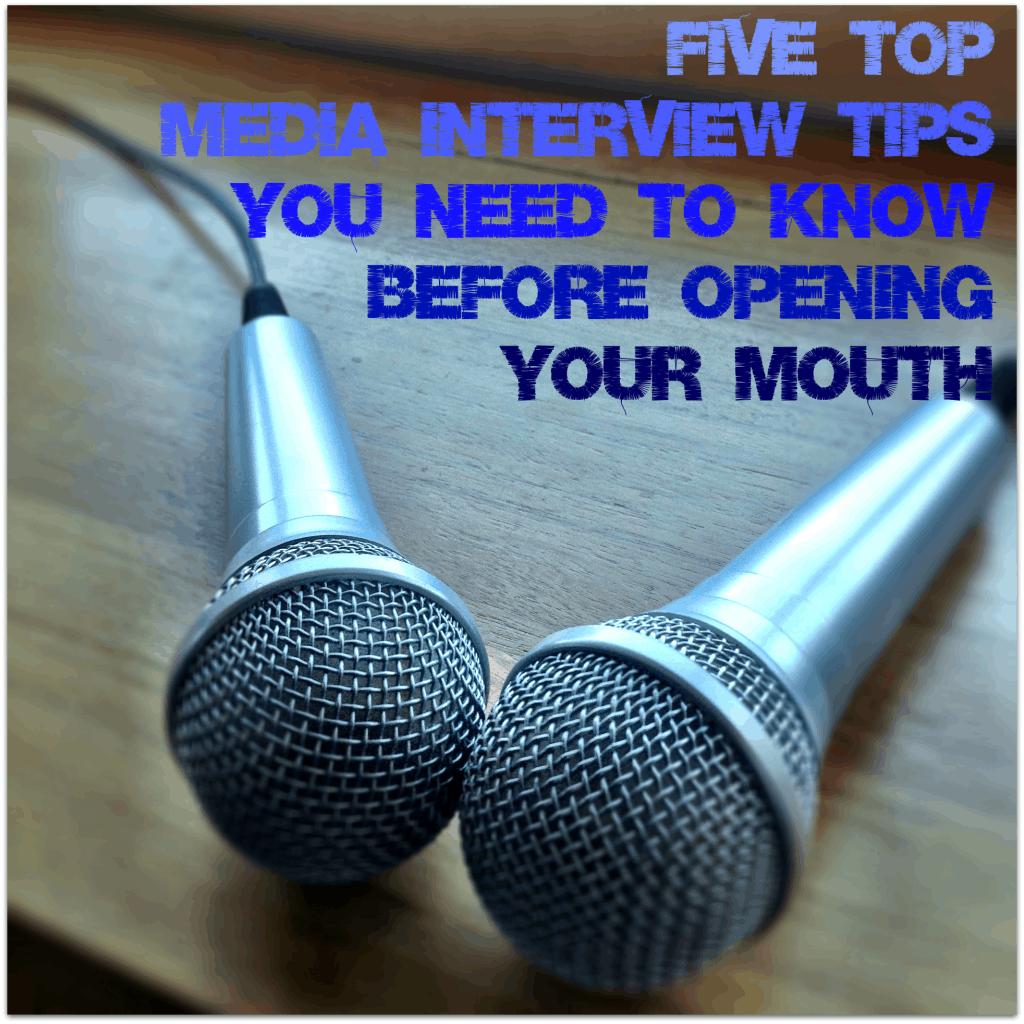 Being interviewed by a journalist can be incredibly daunting. There's always that fear you'll say something embarrassing or project the wrong image. During my journalism career, I've seen plenty of people reminiscent of deer stuck in headlights, totally overwhelmed by the interview experience.
That doesn't have to be you. Whenever you're about to be interviewed – whether for TV, radio, newspaper or online – make sure you prepare well so you survive the media interview and become a media star.
Here are my top media interview tips to enable you to get the most out of an interview.
1. Craft your key messages
Come up with two or three key messages you want to get across during your interview. Turn these key messages into 10-40 second sound bites. Use these key messages throughout the interview to keep you on topic. This can work particularly well if you're given a difficult question. Answer the question briefly and then put forward your key message. You should be prepared for such questions beforehand. Avoid answering with "no comment'' as it implies you're hiding something. It is acceptable to say "I'm unable to speak about that because…''.
2. Research your interviewer and the media company
The key to a good interview is good planning. This extends to knowing who's going to interview you and a bit about the media organisation. It's important to know the difference between a feature writer who will want human interest stories and a hard news reporter wanting facts and figures.
3. Tell your story with passion
You need to tell your story with passion and speak from the heart. It's often not just what you say, but how you say it. The reality is, with television and radio in particular, you need to be captivating or you may never get another opportunity. So turn on the enthusiasm and engage the audience. Add personal anecdotes and stories to illustrate your point. Make sure you have facts and figures to back up your message too.
4. How long do you have to tell it?
Find out how long you have to tell that story. For example, if you're being interviewed on Sunrise, you may have two minutes to get your message across. If it's Sunday Life magazine, your interview may well run for an hour. How will your story fit into that timeframe? You should aim to present your main points – or key messages – up front and then remember that the best way to emphasis your message is to repeat it. Overall, clear and concise is a good method to use.
5. Never go "off the record''
Many journalists will happily allow you to go "off the record'' and grant your wish not to publish certain information. However, with many others, "off the record'' comments are not treated as such. Stick to only what you want published.
Have you been interviewed by the media? What are your tips?
PS. If you're still waiting for your first interview opportunity or want to look like a pro during your next media interview, sign up for Publicity Alchemy – a 5-week self-paced training course that in one module alone will help:
Prepare you for an interview – what you need to know before you open your mouth
Reveal the importance of key messages and how to craft captivating messages for your business
Show how to craft your sound bites so the media fall in love with you
Teach you how NOT to look like a deer caught in headlights during your big moment.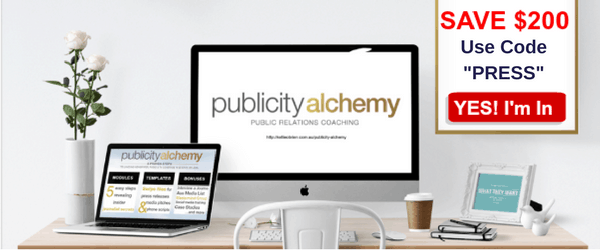 Here's what Kari Joys had to say about module 4, which focuses on media interviews:
Module 4 was absolutely wonderful! It's by far the best explanation I've ever heard of sound bites! Thank you so much, Kellie.
Become a media star here.