Sponsored post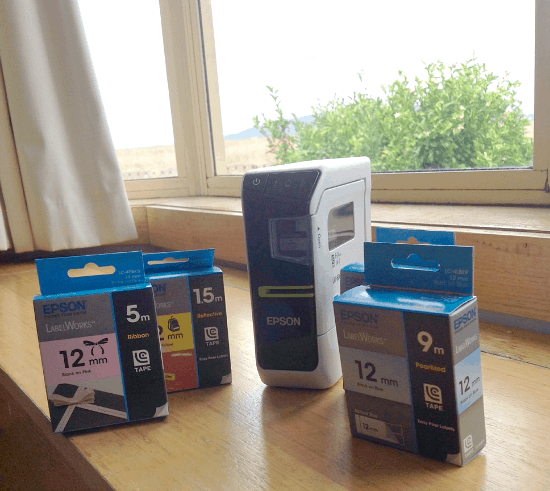 The woman who features in the book I'm launching in April is a highly organised person. "Everything has a place and a place for everything''.
I was in the office of one of the men who once worked for her. He said how he had his folders all lined up on the shelf with some scruffy, handwritten labels pinned to the outside. The next day, when he arrived to work, he found all his folders with neat little labels on them.
He pointed to the shelf behind him in the office where he now works. "That's how much of an influence she had on me.'' His folders were neatly lined up on the shelf, perfectly labeled and easy to identify.
It might seem like a minor thing in the scheme of things, but as he said, it's kept him organised. And being more organised means being able to achieve more.
I've always been a fairly organised person. But throw in two children, a husband, a business and a decent-sized home and suddenly it becomes harder to keep on top of things.
I'm not perfect. Not by any stretch of the imagination. But I have to know where things are.
So labelling my folders helps.
It's been a while since I've done a review and giveaway for a product. I have to really want something these days to take the time to review it.
So when I was approached about doing a review for the Epson LabelWorks 600P, it was a bit of a no-brainer decision. It became an even easier decision when I learnt it can connect to my smartphone and tablet. This is just another way to get some order in my life and increase productivity.
This little machine goes a little beyond that though. The type of labels have suddenly opened my eyes to the type of things I could be doing.
For example:
Along with standard, pearalized and reflective tape, there's also ribbon where you can design unique ribbon prints. I'm thinking these could make wonderful branded ribbons for gifts for high-end clients.
You can actually add photos icons, symbols, QR codes, handwriting, different fonts and images from your camera roll, Dropbox or Google Drive.
Labelling folders, particularly those for education and those for my own programs and products I'm developing.
It's great for leaving inspiring notes around my office space. My words for this year are: Shine – Flow – Clarity – Abundance. So I've placed them – with a label – on the front of one of my folders so I can be reminded of them every day.
Barcodes for physical products. Not sure what that physical product will be yet, but hey, the idea is there!
And of course, there are all the girls' school items. Unfortunately, this arrived a tad too late to do the girls' drink bottles, lunch boxes and all their books with labels and wrap around book covers. I refuse to do contact! However, with many of the old labels from a previous labeller continually falling off, you can guess what we're replacing them with!
With plenty of symbol and icon options, the girls also get the chance to make the labels truly their own and unique for each item. This is one of the things I've never much liked about buying label packs in bulk where two years later the pretty princess picture is just not cool to a seven-year-old anymore.
Using the label maker is actually quite easy. Setting it up on my Samsung Galaxy S4 phone – which meant downloading an app – was also fairly straight forward. What it can do design-wise from the phone is pretty incredible.
My big challenge came in trying to get it on my Macbook Pro. I think it had more to do with the high security settings on my laptop, but downloading the software and then getting it to connect to the label printer took a bit more time than it did with the phone. I eventually had to disable my security for a short period to get it to work. Then, it only came with a lite version, which couldn't do nearly as much as the phone.
So, I'll be sticking to the phone and iPad.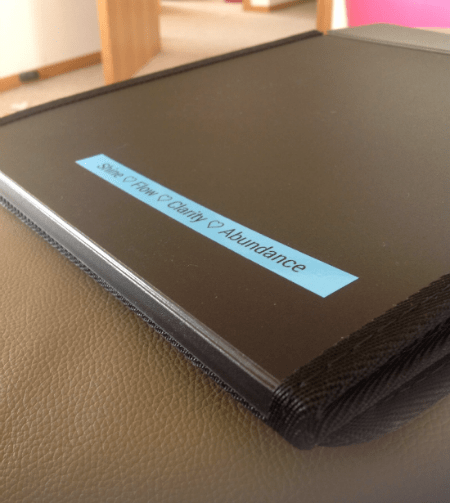 Some of the things I like about the label maker are:
The fact I can use my iPad or Galaxy Samsung S4 phone via Bluetooth. With the Macbook Pro, I just used the cord to connect, which is easier when I'm sitting at my desk.
I can use it for anything from labelling the girls school items through to labelling my folders and gift wrapping and gift cards in my business through the variety of ribbons that are available. I think this is the thing I love the most.
It says you can "print on the go'' and, while that might be right, I'm not sure I'd want to lug the labelmaker around with me. This may be a huge benefit to some though. I noticed some of the other models look slightly smaller. This one really is ideal to sit on your work desk.
Built in cutter and ability to choose the size of your adhesive labels from 6mm to 24mm, depending on the tape you're using.
I mentioned it before but the handwritten message on a label is such a great touch. My next task is for the girls to write their own names and use those special handwritten labels for their school books.
The tapes we were given were reflective, pearlized, standard and ribbon. You can also get iron-on, glow-in-the-dark, metallic and florescent tapes.
Want one for yourself?
If you would like the chance to win an Epson LabelWorks 600P Label Printer + 1 additional ribbon (RRP: $160.99), all you need to do is:
Tell us in the comments how you would use the labeller in your home or business? The person with the most creative use for the labelmaker will have their creativity fulfilled with their own label printer.
Click one of the share buttons at the top of this post to share with friends on either Facebook, Twitter, Pinterest, email or Google+ and let me know where you shared it in the comments.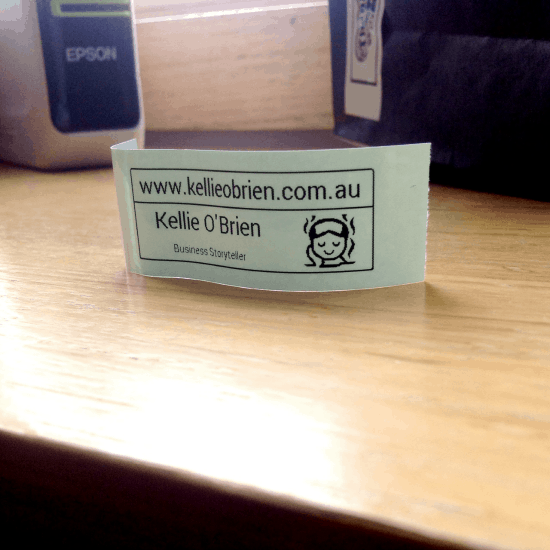 Terms and Conditions: The name of the promotion is: Epson LabelWorks Blog Competition The promoter is Kellie O'Brien Media in conjunction with the Epson The conditions of entry are to answer the above question. One entry per person. Employees, immediate family members, retailers, suppliers, associated companies and agencies are not eligible to enter. The giveaway will close on Friday, March 6 at 5pm AEDT. Comments submitted after this time will not be considered for the giveaway. This is a game of skill. The winner will be awarded based on the strength of their answer to the question How would you use the Epson LabelWorks 600P Label Printer and by sharing the giveaway with friends. The prize will be in the form of product which will be sent to the winner once address details have been provided after the competition has closed. The results of the giveaway will be published on this site on Monday, March 9 at 9am on this post. Prizes are not redeemable for cash and are non-transferable The total prize value $160.99 The competition is open to Australian residents only. If for any reason beyond the Promoter's control the agreed prize is not available a product of equal or greater value will be provided. The Promoter is not responsible for prizes once they have been dispatched to the winner.
Disclosure: Kellie O'Brien Media received product and payment for review purposes.
 *THIS COMPETITION IS NOW CLOSED*