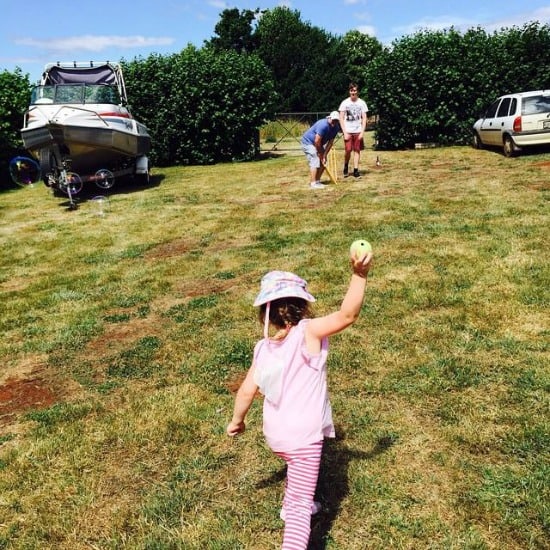 That's my word for 2015 – FLOW! Do you pick a word each year?
I chose flow this year because I want creativity, abundance, attracting and working with clients, putting systems into place and creating new products and programs to all FLOW this year.
I have to say, the break has helped give me more clarity around what I want this year and what I want this blog to do. Despite having challenges with a family member's health, much of the past few weeks has been spent just relaxing with family. That piccie above is of Holly bowling in a game of backyard cricket. Check out the arm action on that four year old!
So what can you expect in 2015 from me?
As well as marketing and business goodies here on the blog, I'm also going to share a few things I've been learning about mindset. About 12 months ago, I thought that stuff was too wacky-wacky woo-woo for me. Now, I've seen how much of an impact it's had on my business growth. Without focusing on my mindset, I'd still be spinning my wheels.
After overwhelming success with the launch of the 2015 Public Relations News Calendar (I seriously had no idea it would be that popular), I'm working on creating a dedicated Australian version and a dedicated US version. I'm also planning on making it digitally fillable. All existing owners of the Calendar will get the new versions - of course! I have to credit the calendar with a lot of the clarity I have around what I'm doing with my business and content strategy this year too.
I'll be launching the second intake of Publicity Alchemy and Fearless Business Blogging. I cannot wait to dive into those two. Plus there'll be a few new courses being launched this year too to help you lift your reach and revenue, along with a higher level mastermind later in the year.
Oodles of freebies. Oh yes! I want to deliver lots of free value too, because not everyone is at the stage in their business where they're ready to invest. Expect lots of worksheets, trainings and ebooks.
I'm blessed with pretty good health, but I have to tell you, I also neglect it a lot too. So this year comes with yoga 2-3 times a week and meditation daily. At the moment, I'm just adoring Natalie MacNeil's Conquer Meditations.
Tell me, what is your WORD for 2015?
Now, for some other goodies – the Aussie Giveaway Linkup…
Aussie Giveaway Linkup instructions:
If you're a blogger or business wanting to take part in the Aussie Giveaway Linkup:

Only link directly to the giveaway post/s and include the prize and end date in the linky tool below. Link each giveaway separately. If you need to delete it, hover over your link, wait until the red ``x'' appears and click.
Giveaways must be open to Australian residents and be run by Australian-based bloggers or businesses.
Grab the NEW button below to add to your post.
A new list is added each Monday so bloggers and business owners need to add their links weekly.
Start entering the giveaways! Entry is at your own risk. We do not take responsibility for unfulfilled prizes or a blogger/business not abiding by their own terms and conditions.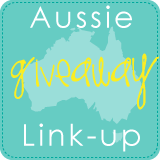 Hosted by Kellie O'Brien Media