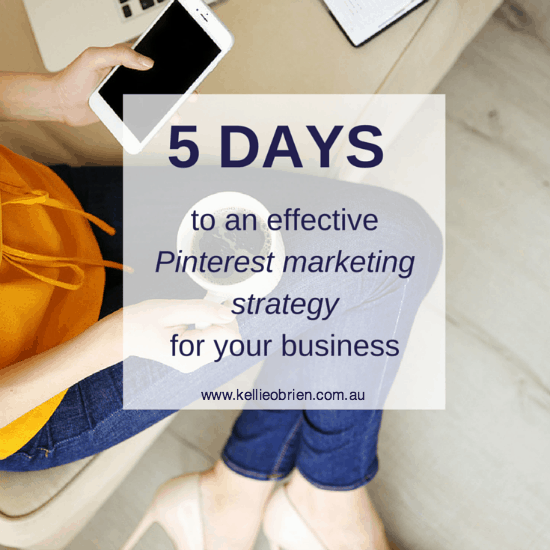 When it comes to marketing your business, is it possible to double your website traffic in 5 days using Pinterest – and create automated list building?
When we look at a client pathway (aka a soulful sales funnel), there are six marketing gates that can prevent people from moving through our client pathway to eventually become clients.
The first marketing gate that prevents flow to building an email list and generating sales for our business is the traffic gate. If it's not fully opening with people entering the pathway to begin with, then the rest of the pathway falls to ruin.
But the traffic thing can be the bit that exhausts us. The bit that has us feeling completely burnt out by the end of the week. Especially if we don't feel a sense of "winning" at the traffic game.
Do you feel the same?
So how can we create a better flow of traffic through this first "marketing gate" without burning out?
Why you should create an automated flow of traffic
Firstly, here's the reason I'm aiming to systemise and automate the marketing and sales elements of my business, and why my clients ask for help in doing it too:
I want to be able to have the energy to truly focus on my clients when I work with them. I don't want to feel burnt out from continually marketing and pulling in more sales.
By automating large parts of my business, I get to more easily see how I can scale my business. Because I already have the metrics in front of me and can clearly see what needs to be tweaked or increased to help growth by looking at the marketing gates preventing flow on your client pathways.
I don't want to be tied to my business 12 months of the year. When school holidays arrive, I want to take that time off. When Tasmanian family and friends come to visit us in Shellharbour, I want the ability to switch off to spend time with them, but I don't want my business to switch off while I do that.
When I work with clients, we automate a lot of our traffic generating activities. But a big shift for me (and, in turn, my clients) has been identifying places where creating content can give back long into the future.
What do I mean by that?
Well, let's take Facebook, for example. You post something on Facebook and it may get discovered up to 3 hours later.
When you post to Twitter, it can disappear in minutes. Sometimes seconds.
But there are other traffic channels that you can post to once and it will give back for many, many years.
How Pinterest can help you grow your email list
You already likely know my story about my blog posts and how one post has had a profound impact on growing my email list. And yet I wrote it back in 2013 and haven't touched it since.
Another channel, and the one I most want to talk about today, is Pinterest.
You see, if I "pin" an image from my blog to Pinterest onto one of my boards, it can be discovered by one of my followers. One of those followers, let's say Judy, pins it to her board. It then gets discovered on Judy's board by Sam. Sam then decides to repin it to her board. And so the story goes on.
It doesn't really matter how long the pin lasts in the Pinterest newsfeed, because there are different variables which mean it can be discovered long into the future.
Those variables are:
SEO: If you use the right SEO strategy around your Pinterest pins, it can be discovered in the Pinterest search for many years. That same SEO is working in Google too!
Personal Boards: If I discover a great pin about blogging in my newsfeed, I often like to go and check out that person's blogging board on Pinterest to see if they have other similar pins they've added to the board. It's through this that I might discover a blog post that was pinned 3 years ago and end up on their site reading it.
Group Boards: Along with your own boards and others' boards, there are group boards. And it only takes one person to pin your image to a group board to have an increase in traffic.
Now wouldn't you love to do something ONCE and have it pay you back long into the future?
But traffic isn't everything. It needs to convert into an email subscriber – which is another marketing gateway on your client pathway. But my point is, if your blog posts are doing a great job of converting people into email subscribers, then the value of Pinterest becomes immense.
Pinterest is one of my main traffic sources, alongside Facebook and Google. I'm going to be completely honest with you and say that I haven't put the time into Pinterest like I should. It makes me wonder what I could really be gaining from this platform if I just dedicated 10 minutes a day.
Double your website traffic in one week
About 18 months ago I ran a 5-Day Pinterest Challenge. Now, due to some friendly encouragement from some amazing entrepreneurs in my community, I'm digging that challenge out again.
It's for you, to help you automate more of your traffic and give you back time to focus on YOUR clients. To work ON instead of IN your business all the time. To open that first marketing gate so people can walk the client pathway you've built for them. And, let's be honest here, it's to give myself a kick up the bum and implement some of the strategies I continually teach others.
Walking my talk…
Is it possible to double your website traffic in 5 days using Pinterest – and create automated list building? Join us to find out…
You can start the challenge immediately.