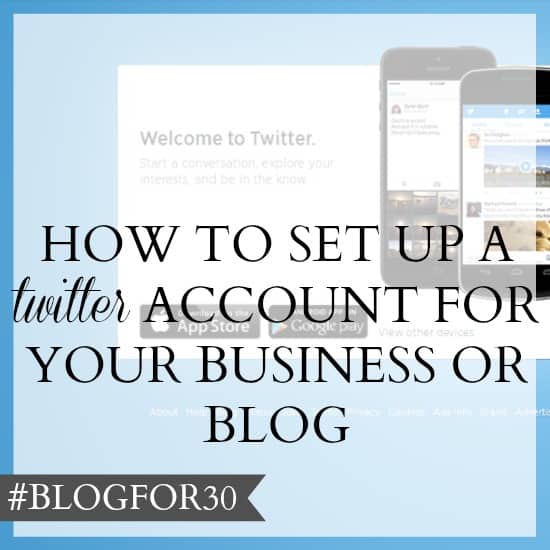 For some long-time readers, you'll think a post about setting up a Twitter account is too basic. However, there are still plenty of people out there (based on the comments I receive) that have yet to dip their toe into Twittersphere.
Many still believe Twitter is social nonsense, thanks in part to the reputation Shane Warne and Ashton Kutcher have given it via the media over the years. However, if you're in business there is some real value in embracing Twitter. It can open the door to you connecting with potential customers and clients, and is a fantastic educational tool.
Here's how to set up Twitter: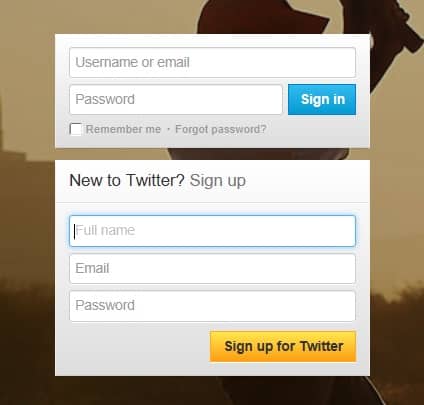 1. Visit www.twitter.com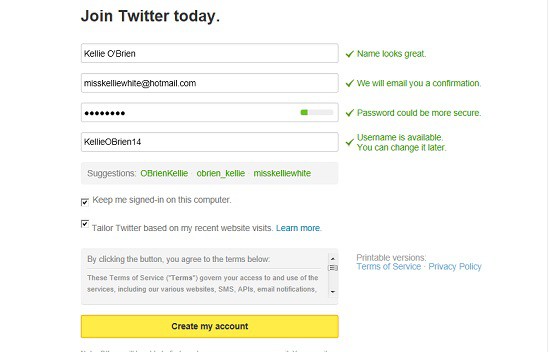 2. Choose a "username''. This is what people will use to @reply you. Think about if you want to use it for business or blog branding Mine is @KellieOBrienAU I originally began with my personal blog name – ThreeLil – but was thankfully able to change it when I moved into business. I also still have @MumPR available, which was my first business account.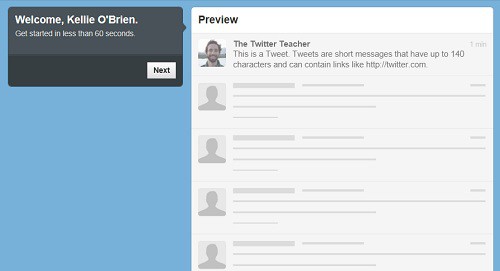 3. Go through the steps as it shows you – searching for people to follow and adding your own contacts.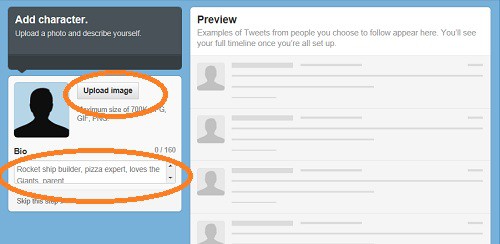 4. On the "Add Character'' page, upload a jpeg image of no more than 700KB and then create a bio. Have a look around Twitter to get a feel for what others write. There is a limit on characters – the whole point of the micro-posting site – so look to use short descriptive words. However, where possible, also incorporate keywords so your profile is searchable. While at some times I use my bio and the link available to draw people to my website homepage, other times it can also be a useful place to add a call to action to a free opt-in, a webinar or a challenge and a link to that landing page.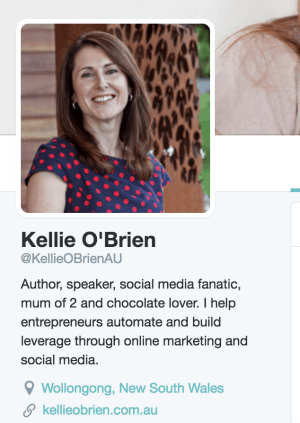 Here's my bio: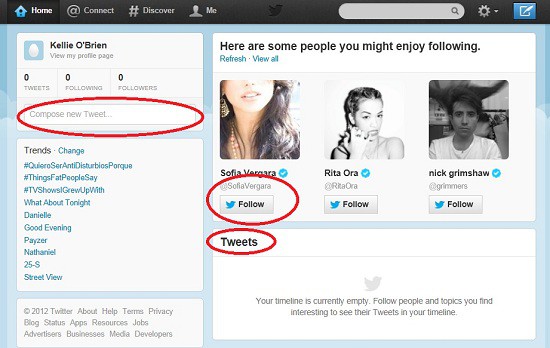 5. Now you're ready to start "composing'' a tweet, "following'' more peeps, reading through your "timeline'' or "tweets" (after you start following people, of course) and interacting with others.
But before then…
Tomorrow we'll look at how to install a Twitter header image, then we'll show you how to make Twitter easier, followed by a guide to using Twitter.
If you want to move to the next level with Twitter, join the 5-Day Twitter Challenge. Click the image below.

JOIN THE 5-DAY TWITTER CHALLENGE
What social media sites are you signed up to?