Vanessa Carnevale stepped out of the corporate world this month to take on the role of Editor of Mindful Parenting Magazine full time. While she has had to think outside the square when it comes to promoting the magazine, she has picked up plenty of PR tips for businesses through her new role. Here's her story...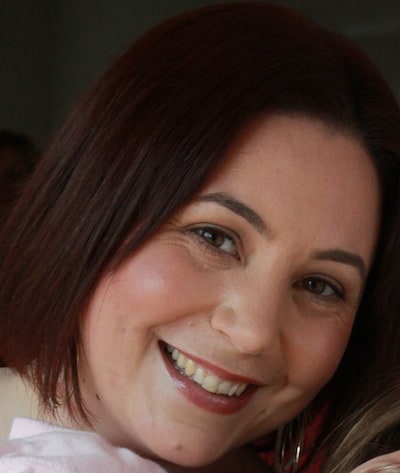 What inspired you to start the business? When did you officially start it?
I was inspired to start Mindful Parenting magazine to provide parents, in particular mothers, with information that was relevant and authentic. I really feel like we are filling a gap in the parenting magazine market with the content we are delivering and the way we are delivering it. I've had comments from readers confirming the same which is music to my ears. In addition to Mindful Parenting, I'm working on a novel at the moment that focuses on empowering women to achieve their goals.
What was the biggest obstacle?
I'm glad to say there haven't been too many. This might be a reflection of my attitude of taking things in my stride and viewing all things as a learning curve though. I always like to evaluate the take-outs and improve on them next time. I think the stronger the focus and the tighter the plan, then the smoother things run. It's still early days for Mindful Parenting, so we are still establishing our readership and advertising client base but I wouldn't call these obstacles; just areas for growth!
How did you rise above the tough days? Those days when people said no, things fell through or someone said they didn't ``get it''.
Belief and trust are two words that I try to always keep at the forefront of my mind. They are powerful words and when you listen to them from the heart they can get you through the tough days. If an idea or a business idea is sound and you know the fundamentals can work, then belief and trust can play a major part in propelling your forward during the tough times. Support is another. Surround yourself with positive people and allow yourself to be supported by them. No matter how much support you have though, it still comes down to how much you believe and trust! Doors open when you trust!
What do you love most about being your own boss? What is the downside?
I love the freedom to be able to make decisions and put my creative ideas into something tangible. I love feeling passionate about something outside of being a mother, wife, daughter, sister or friend. It's about doing something I love.
While it's great leading things, I am accountable for the magazine and this brings with it a huge responsibility. Deadlines need to be met. This is why being passionate about what you do is so incredibly important. Passion is what keeps the spark alive and makes you want to keep going and achieving no matter what.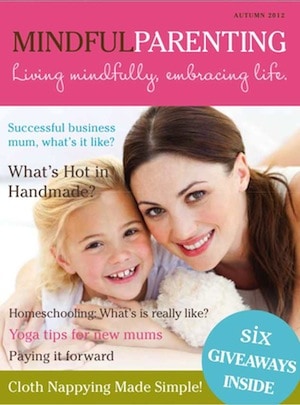 How have you been using social media to grow your business?
Social media plays such a huge part in growing businesses these days. I think that embracing the new technology and social media "revolution" is paramount to any business these days. I find it brings you a lot closer to your target audience/customers and I love that. Every business can benefit from good customer engagement.
How have you been using public relations to grow your business? What strategies have you used?
Being a magazine, our strategy is somewhat different to a traditional product or service. However, I can provide some insight from a publisher/media perspective. A media release needs to be punchy, interesting and to the point. There needs to be a hook and a strong opening. Something that stands out and grabs the attention of an editor. Emails explaining a product/service are lovely but asking an editor if he or she would like to contact you for more information isn't always going to work due to the volume of emails an editor receives.
What's the best piece of business advice you ever received?
Plan carefully and check that burning desire inside of you. If it doesn't go away after a month, six months or a year, then it could possibly be something you are meant to take on. Trust your instincts. Keep it focused and real.
What is your favourite product/service that you offer?
There are so many things about producing Mindful Parenting magazine that I adore. I love helping business owners to grow their businesses through advertising. It's such a wonderful feeling seeing them get excited about their ads appearing and getting exposure. I love supporting our writers and contributors in sharing their knowledge, passion and expertise. I love hearing from readers who say that an article has made a difference in their lives, or they have enjoyed reading something we have published.
Your three tips for aspiring entrepreneurs:
1. Believe and trust wholeheartedly in yourself and your idea.
2. Research, research and research.
3. Put yourself out there. Take calculated risks. Be tenacious. Surround yourself with supportive and knowledgable people. Don't be shy. And go for it! I think that's more than 3!
Do you take calculated risks in your business? Do you push yourself to try new things?

To learn more about the magazine, visit https://www.mindfulparentingmag.com.au or connect with Vanessa at Facebook and Twitter.