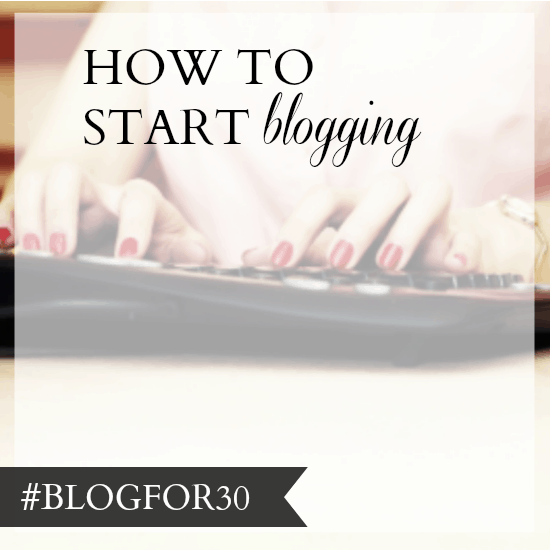 Well, this one's fairly basic – especially after the last two. This is the one you've been waiting for. How do you start blogging – or creating posts on a blog? Easy!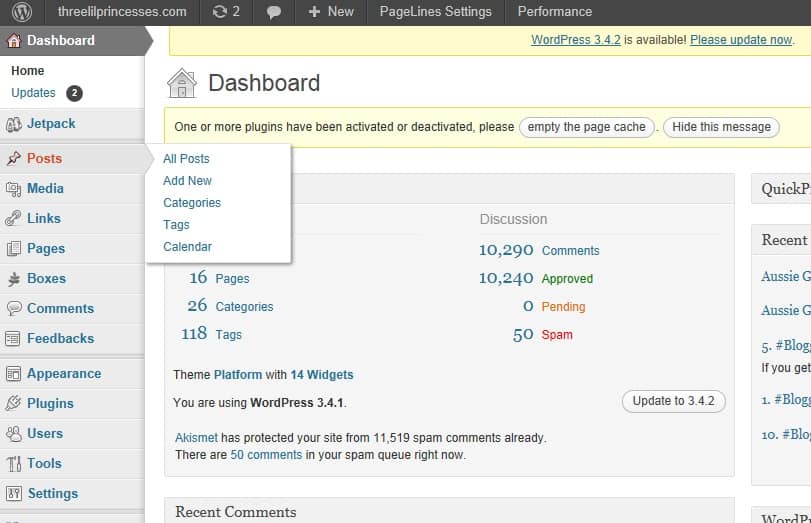 Step 1: Click the Posts and Add New button in in your WordPress Dashboard.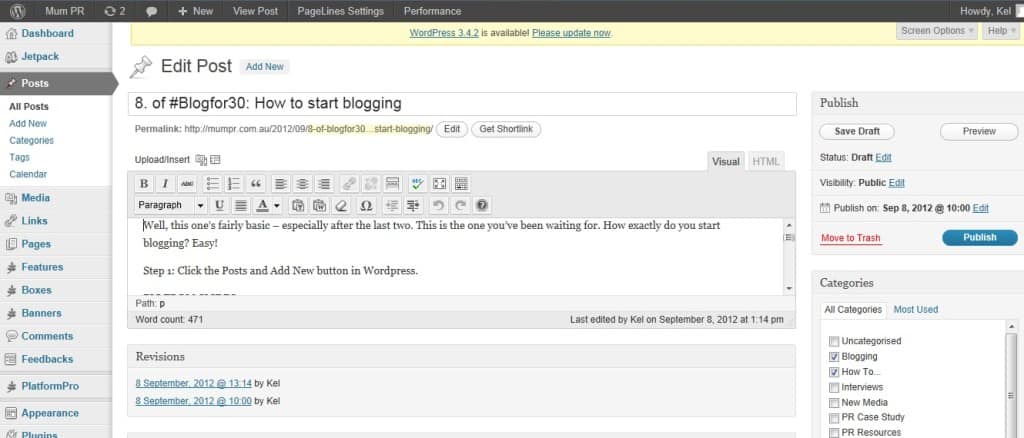 Step 2: Add a title and start typing up your post. Note: I type my posts in a Word document and then copy and paste it into the blog post to catch typos and grammatical errors. You can then use the usual features you would in Word to change the text appearance – bolding, font colour, italics etc.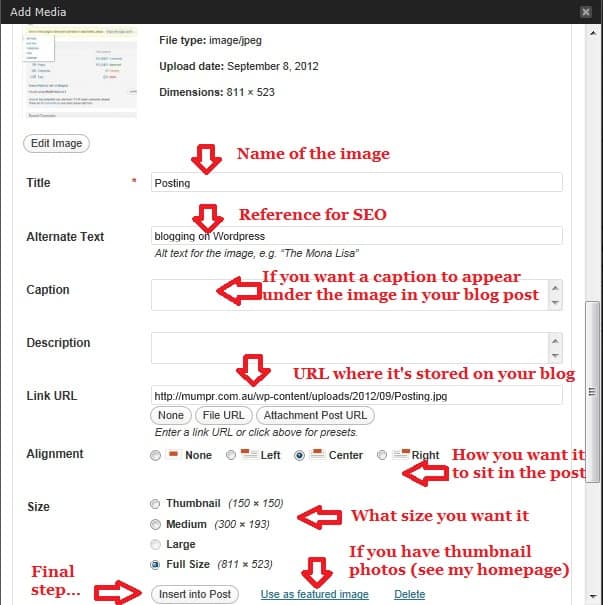 Step 3: Create your image using Picmonkey and then add images to your post by clicking the Upload/Insert icon and fill in the photo details, similar to what you see above. This helps with your image being found in Google Images, which may prompt someone to click through to your site. You can also add videos, audio files and podcasts.

Step 4: Back in what plugins to use for better blogging, you may have installed the All In One SEO plugin. This is where this plugin comes into play to help with your search engine optimisation. For those who don't understand the relevance of SEO, it's how easily you can be found in Google and other search engines for your keywords. Scroll to the bottom of the page and you'll see the above window. Add the post's title, the first few lines from your post (or you can create a 160-character description of your post) and keywords. So, for example, this post will include keywords like: blogging, blog, how to blog, how to start blogging and how to post on a blog. This means when people search any of those words in Google, they will (hopefully) come across this post. If you want to work hard at your SEO , you can go to Google Adwords and Google Trends and type in words you think people may use to find your post. It will then give you a list of keywords and show you how many searches those terms receive in Google per month. You can learn the basics of SEO here.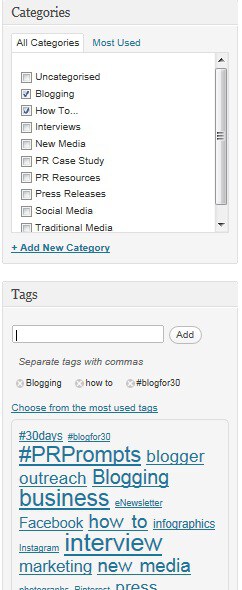 Step 4: Add categories and tags. These are primarily to help your readers navigate your site, but also, again, help with Google. Categories are like your table of contents and tags are like the index.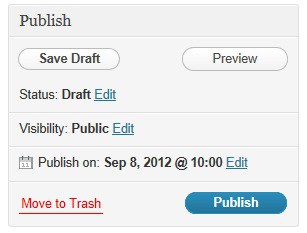 Step 5: You can either schedule your post to go live on a certain date and time (I tend to aim for 7am) and then push schedule or you can just click Publish and it will go live instantly.
Don't hesitate to leave a comment if you have questions. I'm more than happy to share my experiences.
If you want to learn more about what's working in blogging and social media right now for your business, become part of the FREE Media Mastermind.  
FREE COURSE
Click the image below to learn how to make money from blogging in this 7-day mini course

Image courtesy of Michal Marcol / FreeDigitalPhotos.net