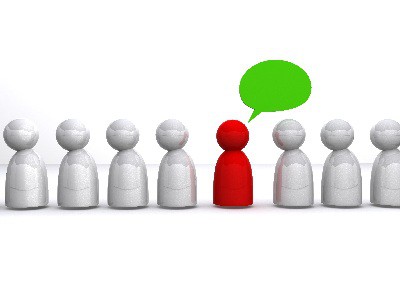 MANY of you already know the old Rule of Seven marketing adage about a prospective customer needing to see your marketing message at least seven times before they'll do business with you. It's based on the principles of providing free information regularly, so you build a relationship that earns their trust.
This is why it's so important to have a long-term media strategy. As Howard Bragman says in his book Where's My Fifteen Minutes?: "it's a marathon, not a sprint". Quite a few businesses come to me for one-off campaigns and that's fine. That's all their budget will allow for. But with or without me, it's important to keep the momentum going.
Think about Harvey Norman, for example. While I generally think the place is a little overpriced compared to others, it tends to be the first place that comes to mind when I want furniture because Gerry is constantly featured in the media and runs strong television and newspaper ad campaigns.
So, here are seven ways to keep in the minds of your potential customers or clients without it costing you a cent:
1. Traditional media
A good start is always your local media, as it's generally keen for local content. Make sure you come up with strong story angles that will appeal to their readership, listeners or viewers. If you want to know how to get started with creating a PR campaign, our free download PR plan template is a good place to start.
2. New media
There are likely many online news sites that specialise in your niche subject. There is often wider scope for online content, so make sure you're aware of the type of articles they provide before you make your pitch. Some are after straight news, others like guest articles, some rely on industry tips and how tos, while another may like case studies.
3. Your own blog
Having a personal or business blog allows you to control the content you provide about your business. Unlike new and traditional media, where your message is often filtered by a journalist, what you write on your own blog will be exactly as you want it to appear. Providing valuable content – entertaining, educational or inspiring – is the best way to gain someone's attention and trust.
4. Someone else's blog
Blogger outreach has really gained momentum in the past 12 months. Many businesses are understanding the power of connecting with bloggers in their niche. It opens a business up to a whole new audience and an audience that already has trust in the author. Blog content can range from reviews, giveaways, videos, photos and guest posts.
5. Social Media – Facebook, Twitter, Google+, YouTube, LinkedIn, Pinterest, Instagram
Facebook is the biggest social media platform in the world, so it pays to see if it's right for you. Twitter's growth in the past year has been nothing short of phenomenal. Google+ and YouTube are tipped to be a big movers for 2012. The beauty is these mediums are free to use. However, they do take time to manage, so find out what works best for your business. If potential clients see you interacting with others and having your content shared, they see you as a trusted source.
6. Newsletter, email subscription, RSS feed
Do you have all these options for customers? Some potential customers or clients may need to see you in their inbox or reader for a period of time before they'll make the decision to work with you. Maybe they sign up for your newsletter with no plan of ever working with you, but get swayed by the content you share. It's also one of the best ways to reach them on a regular basis because, unlike social media, blogs and traditional media, you can guarantee they'll see you in their inbox.
7. Networking events
Meeting people in person is more powerful than any of the above. If someone can see you in the flesh, know you're not just " a business'' but "a person'', then they're likely to choose you over your competitor who they've never met.
And that's just a small taste. Of course, you don't have to try seven different methods to win over that one client. They may see you three times on Facebook and four times as part of a blog campaign and that may be enough. The key is always consistency. If people aren't seeing you anywhere, their No. 1 question is: what ever happened to that business?
How is your business promoting itself to be seen at least seven times and win the trust (and business) of potential customers?