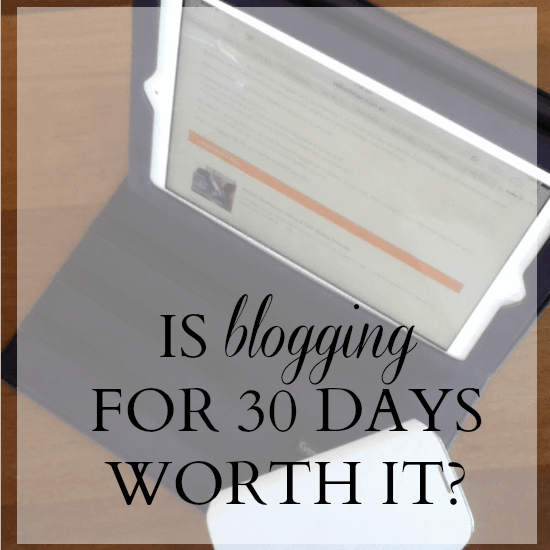 If you follow me on social media, you'll have noticed I shared my #blogfor30 challenge from 2012 during the month of June. Blogging every day is not new to me. I did it when I first started my personal blog and, obviously, wrote something like six to 10 stories a day as a journalist. The writing for me is the easy part!
As your business grows, it does become harder to achieve though due to time constraints.
I would never advocate entrepreneurs blog every day, unless you have a solid team behind you to help. It becomes unsustainable and will simply overwhelm you. Not to mention having a serious case of blogger burnout.
However, when business is slow and you need an injection of new clients and sales in your business, it can do wonders to draw people's attention to you and quickly earn the know, like and trust factor.
During June, I increased my business by 400%, mostly from updating and sharing those blog posts throughout social media daily. My brand became highly visible and I helped people solve their problems quickly and easily through my tutorials and thoughts.
So is blogging for 30 days straight worth it? It certainly was for me. But it's definitely a once in a blue moon sort of strategy.
What is a realistic plan for ongoing blogging, you ask? Personally, I think you should be blogging once a week or once a fortnight. If that's difficult for you to achieve, then once a month is perfectly fine too.
The more value you can add to people's lives, the quicker you will build a relationship with potential clients.
If you missed the Blog For 30 challenge posts, you can find them below (Note: due to the rebranding from Mum PR to Kellie O'Brien Media, some of the posts have been lost. Therefore, there are a few days that are blank).
Happy reading!
Day 1: This one has disappeared, never to be seen again…
Day 2: What is a blog?
Day 3: Why start a blog?
Day 4: Paid vs free blog hosting
Day 5: The basics of setting up a WordPress blog
Day 6: What plugins to use for better blogging
Day 7: The internet appears to have gobbled this one up!
Day 8: How to start blogging
Day 9: What to blog about
Day 10: How to use keywords in your blog posts
Day 11: 6 quick tips to attract readers to your blog
Day 12: How to create a facebook page for your business or blog
Day 13: How to create facebook page tabs
Day 14: How to create facebook page tabs part 2
Day 15: 5 steps to adding cover images to your facebook page tabs
Day 16: Ideas for your facebook business page timeline cover image
Day 17: Why should you care about facebook's algorithm?
Day 18: Quick tips for making the most of facebook
Day 19: What is facebook's offers feature?
Day 20: 5 ways to grow your facebook business page following
Day 21: I'm sure this was a good one…
Day 22: 12 facebook business page content ideas
Day 23: How to limit the time you spend on facebook
Day 24: Do your social media followers know you care?
Day 25: Social media crisis management – do you have a plan?
Day 26: How to set up a twitter account for you business or blog
Day 27: How to install a twitter header image
Day 28: Oh where, oh where, did 28 go?
Day 29: How to make twitter easier
Day 30: The elements of twitter and how to tweet
How often do you blog? Have you ever tried a daily challenge? What results did you see?
If you'd love to learn more about increasing your reach and revenue with blogging, social media and email marketing, learn more about my social media coaching package.